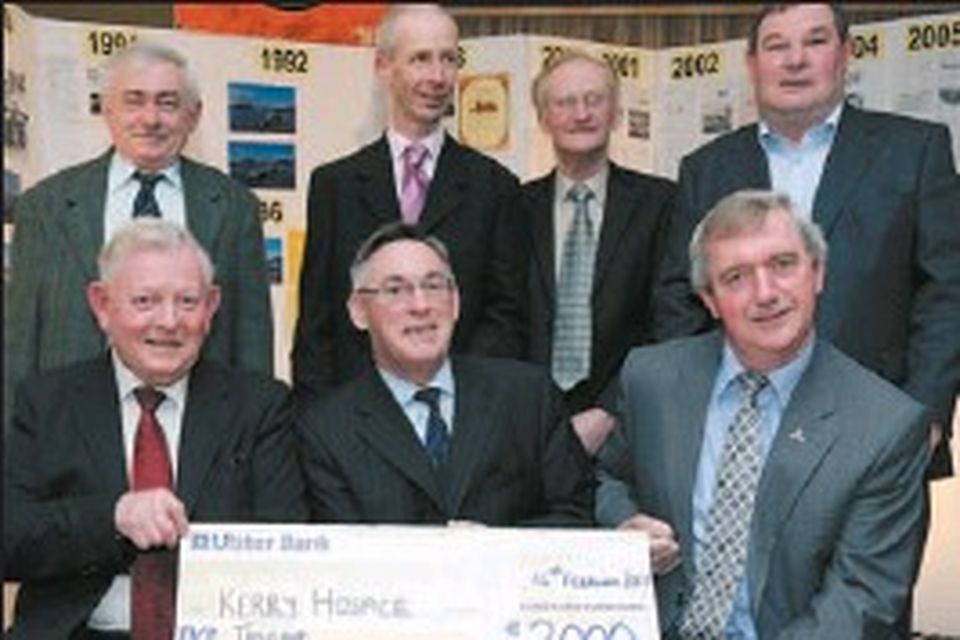 MEMBERS of the Kingdom Veteran Vintage and Classic Car Club were out in force at the weekend for their annual dinner dance marking 30 years since the club's foundation.
Over 130 people were expected to attend the dinner in the Fels Point Hotel in Tralee, an event traditionally held on Valentines night, with all proceeds raised going to the Kerry Hospice.
The club was founded in 1979 and now has about 160 members from all over Kerry and neighbouring counties. The late Tom Twohill suggested to PJ O'Riordan, (President and founding Chairman), that there was enough interest and cars in Kerry to form the club, after the Rose Of Tralee Run, which took place at the end of August 1979.
Enthused by the suggestion PJ seized the moment and called a meeting for those interested to take place a few weeks later at Farranfore Airport, and the Kerry Veteran Car Club was formed.
The group then embarked on the club's first run which left from the Airport and toured Firies-Currow and the surrounding area before returning to the Airport (there are reports of all sorts of calamities along the route with tempers frayed and cars expiring!).
On Saturday night, some of the members took time out to speak on their beloved cars and about their fundraising activities.
Interview by Lorraine Walsh, Irish Independence, 18 Feb 2009
To read more about this article Click the link here