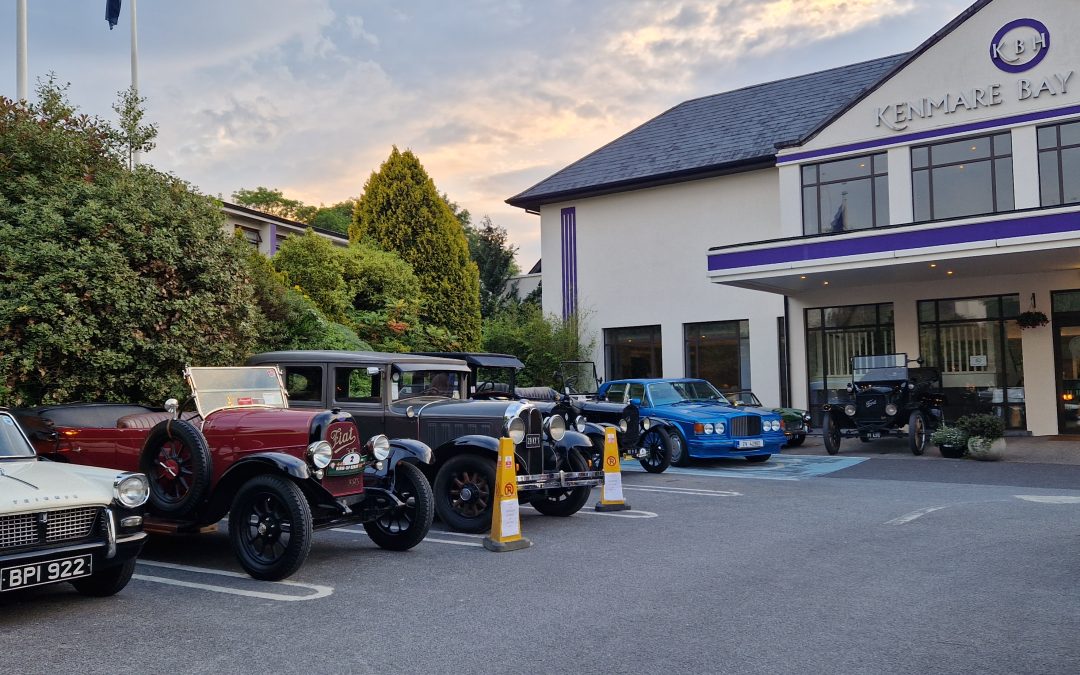 KVVCCC AUTUMN RUN 2023
You are warmly invited to this year's Autumn Run in Kenmare. Please find special deal for weekend this deal only applies to people who have sent an ENTRY for the run. Download forms below. Looking forward to meeting you all in Kenmare again this year.
For information on booking a Room, the Run, and the Gala Dinner please click the forms below for more information.
PLEASE BE ADVISED YOUR HOTEL BOOKING CANNOT BE GUARANTEED UNTIL A COMPLETED RUN ENTRY FORM IS RECEIVED BY THE CLUB CHAIRMAN
In conjunction with Kenmare Bay Hotel, we are delighted to provide attendees in residence at the hotel for the duration of the Autumn Run with a complimentary drinks voucher. Vouchers are valid for use in the Hotel's Courtyard Bar on Friday or Saturday. There is a one-drink allowance per voucher for a beer, wine, or mineral.
Click below to download the Entry Form and Information Form
Autumn Run Info Sheet
Autumn Run Entry Form